Welcome To My Tribute To Xena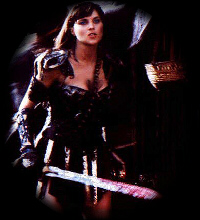 If you're on the Xena ring tour and want the banner click on Xena in the upper left corner to return to this site.
Just look at her kick ass!

Please feel free to browse around my page, even leave a comment in my guest book. (Hint Hint)
I do not intend to infringe on the copywrights of

This page is fanish in intent.